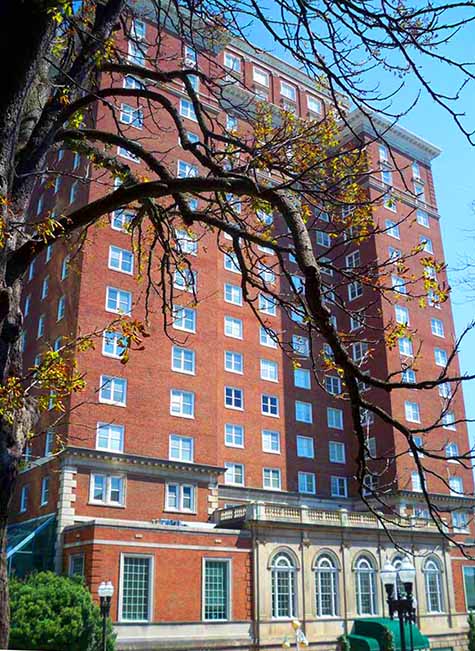 The Andrew Johnson Building was originally built as the Andrew Johnson Hotel in 1930. The building is currently used for office space by Knox County. The Andrew Johnson Building is listed on the National Register of Historic Places.

The hotel was named for President Andrew Johnson. In the early 1930s, it became popular with foreign dignitaries visiting Knoxville to inquire about the newly created Tennessee Valley Authority, as well as with tourists visiting the newly created Great Smoky Mountains National Park.

Country music singer Hank Williams spent the last night of his life at the hotel in 1952. The studios of WNOX, which played a role in the early development of country music, were located in the Andrew Johnson in the late 1930s. Musicians such as Roy Acuff became regional stars broadcasting from the building.