About Knoxville

Surrounding Towns

Trip Ideas

Climate

Geography

Knoxville Government

Knoxville Accessibility

Recreation Resources

Knoxville Demographics

Knoxville Facts

Melting Pot

Going to School in Knoxville

School Website

Wallpaper

Contact

Order your Knoxville Planning Guide here.


DEPARTMENTS:

Blount Memorial Hospital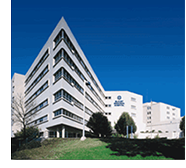 Blount Memorial Hospital is a 334-bed, acute-care medical facility based in Blount County, Tenn. operating 14 facilities that service a five-county area of East Tennessee. The facility offers a wide variety of heart-healthy fitness classes and educational programs. Top-flight cardiologists provide immediate treatment for cardiac arrests followed by a comprehensive cardiac rehabilitation program. Blount Memorial Hospital offers comprehensive cancer services designed to meet the medical and emotional needs of both the patient and family. Using the latest diagnostic technology available, from state-of-the-art mammography equipment to CT scanners, an expert cancer team of oncologists, surgeons, radiologists, urologists, OB/GYNs, gastroenterologists, dermatologists and pathologists work together to effectively diagnose and treat cancer Complementing this multidisciplinary group of physicians is a highly skilled cancer care support network including the radiation oncology staff, oncology nurses, Breast Health Center staff, radiology staff, nutritionists, social workers, pharmacists and lab technicians.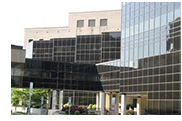 East Tennessee Children's Hospital
East Tennessee Children's Hospital in Knoxville is a private, independent, not-for-profit pediatric medical center. Infants, children and teens from throughout East Tennessee, southeast Kentucky and southwest Virginia receive treatment and care here for a wide range of childhood illnesses and injuries. Physicians in 27 pediatric subspecialties are on staff at Children's Hospital. Children's Hospital is the only hospital in East Tennessee dedicated exclusively to the care of children.

For 65 years Children's Hospital has provided excellent pediatric health care for children from birth to 21 years of age. Children's is certified by the state of Tennessee as the only Comprehensive Regional Pediatric Center in East Tennessee.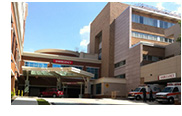 Fort Sanders Regional Medical Center - A 556-bed "full service" acute care hospital and regional referral center. The hospital contains a fully staffed emergency room, the Patricia Neal Rehabilitation Center, and is a leader in cardiac care, stroke recovery, and obstetrics. Fort Sanders Regional Medical Center offers a complete continuum of heart care using the most complete range of technologies and healing protocols available in East Tennessee. Fort Sanders provides The Fellowship Center, an outpatient lodging center, to aid families coping with serious illnesses. This consists of eighteen furnished apartments, a family room and laundry. These apartments are provided free of charge by the Fort Sanders Health System.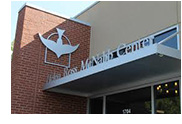 Helen Ross McNabb Center - provides mental health care services to children, adults, and families in Knoxville and East Tennessee. This regional, not-for-profit integrated system provides mental health, substance abuse, and social services in 21 counties. Teams of psychiatrists, master's level clinicians, nurses, and bachelor's level professionals are available to provide comprehensive, individualized treatment to each client and family.






Michael Dunn Center - The Michael Dunn Center is an agency composed of four separate corporations which have as their primary mission to support individuals with disabilities. Michael Dunn Center Adult Services provide a variety of services to individuals over age 22 who meet certain eligibility requirements as established by our various funding sources. The Adult Services program emphasizes training, which is designed to enable individuals to achieve a greater degree of self-sufficiency and independence, resulting in progress towards more challenging opportunities and roles within their community. The Adult Services program encompasses individuals placed in developmental skills training, community involvement, and supported employment and job placement services, as well as those who are employed at Dunn Diversified Industries (DDI), which is located on-site.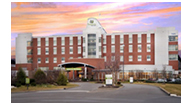 North Knoxville Medical Center - North Knoxville Medical Center is East Tennessee's newest state-of-the-art, full-service hospital. The medical center offers private patient rooms with dedicated family areas. In addition, the hospital has the most technologically advanced information and communications systems, decentralized nursing stations for better efficiency and patient care, and noise-reduction materials to provide patients with a more comfortable experience.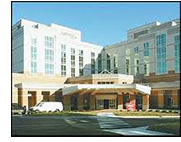 Parkwest Medical Center - Parkwest Medical Center is a full-service, general acute care hospital located in the heart of west Knox County, the area's fastest growing community.

Parkwest specializes in cardiology, critical care services, day surgery, diagnostic services, gastroenterology, inpatient therapy services, joint replacement, oncology, orthopedics, neurosurgery, physical therapy, radiology, respiratory therapy, sleep disorders, urology, and women's services.





Patricia Neal Rehabilitation Center - offering nationally-recognized inpatient and outpatient adult and pediatric rehabilitation services since 1978. The Patricia Neal Rehabilitation Center is a 72-bed facility, nationally recognized for rehabilitation of stroke, spinal cord and traumatic brain injuries. It is named in honor of actress Patricia Neal, a long-time Knoxville resident who overcame the disabling effects of three massive strokes to return to her acting career.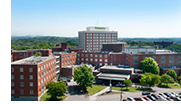 Physicians Regional Medical Center (formerly St. Mary's Medical Center) - Serving the community for more than 77 years, Physicians Regional Medical Center has received numerous awards and recognition as a leading health care provider in East Tennessee.



Provision Health Alliance at Dowell Springs - This is a comprehensive clinical outpatient healthcare center consisting of multiple physician practice groups, comprehensive diagnostic imaging, advanced chemotherapy, radiation and proton therapy, a wellness center, physical therapy, a cyclotron and nuclear pharmacy, and clinical trials and research capabilities.


Thompson Cancer Survival Center - Treatment at Thompson Cancer Survival Center includes medical oncology, radiation oncology, and stem cell transplants. The Laser Center include photodynamic therapy, Barrett's Esophagus, Balloon therapy for esophageal cancer, lung cancer, skin cancer, and cutaneous metastatic breast cancer.

The web site provides information on cancer; early warning signs, diet and nutrition, breast cancer, pain control, palliative surgery, and description of cancer as well as treatment for cancer.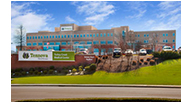 Tennova Turkey Creek - Conveniently located on Parkside Drive in Turkey Creek, Tennova Turkey Creek offers a full range of services in the heart of West Knox County. The hospital features a 24-7 Emergency Room, ICU, state-of-the-art surgical suites, heart and cancer care, Sleep Center, homelike LDRP birthing suites, digital mammography and much more. The hospital offers beautifully appointed private patient rooms, dining on request and free parking.






University of Tennessee Medical Center - UT Medical Center is a 581-bed teaching hospital that comprises UT Memorial Hospital and the Graduate School of Medicine. Cancer care, cardiology, PET and MRI imaging, telemedicine, trauma, pediatrics, L&D, Intensive Care Nursery, LIFESTAR, home care, neurology, and extensive outpatient services are some of its features.

University General and Trauma Surgery Group - State-of-the-art trauma center providing a comfortable and caring surgical environment for both patients and physicians. Offering general surgery, trauma, and critical care. Information about the practice and about trauma care in general.

VA Medical Center Knoxville - The Veterans Health Administration (VHA) provides a broad spectrum of medical, surgical, and rehabilitative care to its customers.


Add Your Facility >>