August 18 - September 7
Green Chile Festival
Chuy's Restaurant
9235 Kingston Pike
Chuy's will celebrate their Green Chile Festival by transporting you to "Pepper Heaven", where the green chiles start their journey from seeds to full grown ripe peppers, in the rich and fertile soils of Hatch, New Mexico.
Read Details

September 6-7
Repticon
This nationwide promoter of reptile and exotic animal expos brings its unique blend of vendors, breeders, and educators Knoxville Expo Center for a family-oriented, fun-filled event. The expo brings thousands of reptiles, amphibians, invertebrates, spiders, and small exotic animals to area enthusiasts. Top breeders and vendors will offer animals, merchandise, cages, supplies, live and frozen feeders, and much more, as well as their expert advice where needed. In addition, world-class seminars by industry experts will educate and entertain throughout the event. Many of the seminars feature live animals with an opportunity for guests to interact with them. Free-entry raffles are held frequently during both days of the event, offering guests the opportunity to win coveted prizes. The doors open to the general public at 10 a.m. on Saturday, closing at 5 p.m. On Sunday, the show hours are 10 a.m. until 4 p.m. At the door, tickets are $10 for adults, $5 for children 5-12, and children under 5 are admitted free. VIP and advance tickets may be purchased at www.repticon.com/knoxville.html.
September 7-28
Historic Cherokee Caverns - Sunday Night Concert Series
Historic Cherokee Caverns
8524 Oak Ridge Highway, Knoxville TN
Enjoy live Bluegrass & Country Music at Historic Cherokee Caverns in Knoxville. Each Sunday evening there will be two different live acts. Tickets are $10.00 for adults, free for children 12 & under. Proceeds benefit the preservation of Cherokee Caverns.
Buy Tickets


September 8 - November 11
"Honoring Our Veterans" Exhibit
Farragut Folklife Museum
11408 Municipal Center Drive, Farragut TN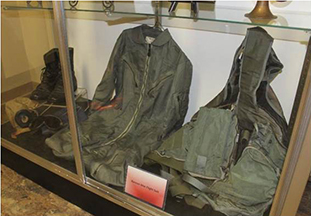 This June, the Farragut Folklife Museum opened a very special exhibit – "Honoring Our Veterans" – which features artifacts from various branches of the military and numerous wars, including the Korean War, Vietnam War, World War I and II, and Desert Storm. This exhibit will be on display through Veteran's Day – Tuesday, Nov. 11. The majority of the artifacts in the exhibit were donated to the museum by the U.S. Naval Reserve Center in Knoxville in 2013. Other items are on loan from museum committee members as well as Major Brian Tobler, who served the United States Special Operations in Iwo Jima, Desert Storm and Iraq. Featured artifacts include pilot suits from the Korean War and World War II, as well as various uniform items, such as boots, hats, backpacks and canteens. Visitors can also see a first aid kit, field phone and wireless radio set from World War II.

September 8 - November 24
Mighty Musical Mondays
Tennessee Theatre
604 S Gay Street, Knoxville TN
A live performance of the beautifully renovated Wurlitzer organ in Knoxville's beloved Historic Tennessee Theatre. A lunch consisting of a sandwich, chips, and a dessert may be purchased in the lobby for $5.00 while supplies last. In addition several snacks may be purchased at the concession stand such as soft drinks, bottled water, popcorn, candy. Cost: Free

September 8
Ladies Only climbing night
River Sports Outfitters
2918 Sutherland Avenue, Knoxville TN
This gals-only event costs $12 and includes access to the gym as well as your shoes and harness rental. Never Climbed before? Don't worry, expert climbing instructors will be there to give you tips and pointers on hoe to maximize your climbing fun for the evening. No sign ups required.

September 11
9/11 Memorial Service
City County Building, 400 Main St
The City of Knoxville and Knox County will hold a joint 9/11 Memorial Service to honor those who lost their lives during the terrorist attacks on September 11, 2001. The observance will be held at 8:40 a.m.

September 11-24
Knoxville Film Festival
Regal Downtown West Cinema 8
1640 Downtown West Boulevard, Knoxville TN
The Knoxville Film Festival has become the region's destination for independent cinema. In 2013, the Knoxville Film Festival had more than 2,000 in attendance, screened more than 80 independent films, held five different panel discussions and hosted the 7-Day Shootout and Battle Cry of Freedom filmmaking competitions.

September 11-25
Social Paddle
Sequoyah Park
1400 Cherokee Blvd., Knoxville TN
Breathe in fresh air, enjoy the view from the water and meet fellow paddlers on this easy flat water paddle. Ideal participants are those who are comfortable paddling flat water. Be prepared for any weather, cold/hot, wet/dry. As always, this event is heavy weather dependent. Must call the store (865-523-0066) for rentals.
Registration

September 12
"Alive After Five"
Knoxville Museum of Art
"Alive After Five" is celebrating its 21st Anniversary with Soulfinger supplying the funky soul music. Food will be available from The Viet Grill. 6:00 pm.

September 13
Great Smoky Mountains Salamander Ball hosted by Discover Life in America, 6 to 10 p.m.
The Knoxville Zoo
3500 Knoxville Zoo Drive
Knoxville, TN 37914
Great Smoky Mountains' Salamander Ball will put the 'fun' in FUNdraising for wildlife in The Smokies! If you've ever marveled at the depth, breadth, or beauty of wildlife in the Great Smoky Mountain National Park (GSMNP), you are invited to one of the region's premiere fundraising events: the Salamander Ball. This colorful masquerade party will be held at the Knoxville Zoo on September 13 from 6-10 p.m. The event directly supports conservation and science efforts in the Park conducted by Discover Life in America. A family-friendly evening, party-goers are encouraged to dress as their favorite Smoky Mountain critter. So come join the staff and board of Discover Life in America in partnership with the Knoxville Zoo (and a few surprise guests!) to celebrate the wondrous diversity of life in the Park. This event is for adults and children of all ages! Cost: $75 per person, kids under 12 free
(Tickets are available at www.DLIA.org or 865-430-4756)


September 13-14
50th Annual Country Market at Historic Ramsey House
2614 Thorngrove Pike, Knoxville TN
Saturday 10am–4 pm, Sunday 11am –3 pm
The event will feature crafts from a wonderful selection of artisans and crafters as well as some of Tennessee's best antique dealers. There will be a selection of fall plants and flowers as well as organic items and grass fed beef. Food from "Mrs. Ramsey's Kitchen"; cobblers, kettle corn, fried pies, and more. Activities for the children, demonstrators, live entertainment and tours of the beautifully furnished 1797 home of Col. Francis Alexander Ramsey and his family. Event Admission: $5.00 per person (children 10 and under free)
Historic Home Tours: $5.00 per person
September 14
UT Gardens Sunday Garden Walk
University of Tennessee Gardens
2518 Jacob Drive, Knoxville TN
These tours offer visitors a chance to learn about the UT Gardens and see what's new in the garden.
Call 865-974-7151 or dstowell@utk.edu to preregister.
Cost: free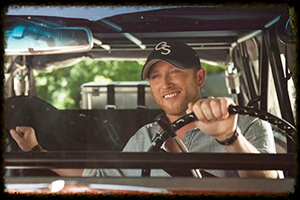 2014 Tennessee Valley Fair
Headline Entertainment
September 5-14
The Tennessee Valley Fair is featuring special entertainment by Cole Swindell, Scotty McCreery, Parmalee, Big Daddy Weave and more.
Read Details
>>
October 2
Nashville's Willie and the Giant
Preservation Pub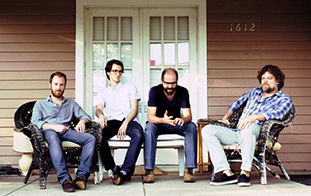 This band's vintage rock 'n' soul sound just landed them a record deal at new label Cumberland Brothers Music. Their forthcoming single sounds like Josh Rouse fronting a Memphis soul revue, and the horns come courtesy of the Chad Fisher Group, who's backed everyone from Jason Isbell and Gregg Allman to classic soul groups like The Temptations, The O'Jays and The Four Tops.

September 17
Senegal St. Joseph Gospel Choir; 8:00 PM
Clayton Center for the Arts
502 E. Lamar Alexander Pkwy on the Maryville College campus
Created more than 44 years ago, the Senegal St. Joseph Gospel Choir is led by its Music Director, Mr. Ambroise N'Diong and is composed of the Cathedral's chorale, that of St. Joseph's of Medina, who each Sunday, in the heart of Dakar's most working-class neighborhood, interprets Gospel/Negro Spirituals, traditional African Songs, and the magnificent masses that Julien Jouga composed in his country's four national languages: Ouolof, Diola, Sérère and Portugese Creole. www.claytonartscenter.com

September 19, 20, 25, 26, 27 @ 7:30 & Sept. 21 & 28 @ 2:30
The WordPlayers Presents Steel Magnolias by Robert Harling
Erin Presbyterian Church
200 Lockett Rd., Knoxville
The quintessential story of family and friendship in a unique Southern sisterhood, Steel Magnolias is a skillfully crafted portrayal of eccentricity, loyalty and love set in a small-town beauty parlor. The play is alternately hilarious and touching—and, in the end, deeply revealing of the strength and purposefulness which underlies the antic banter of its characters. (Recommended for ages 13+) Tickets range from $10-$15 and may be purchased online at www.wordplayers.org or at the door with cash or check. Group Rate available and Thursday is Pay What You Can Night.
September 19
Knoxville Opera presents 'Magnifico!'
Clayton Performing Arts Center
Pellissippi State, Hardin Valley Campus
10915 Hardin Valley Road
The concert will feature performers Kevin Doherty and Sarah Fitch, accompanied by Brian Salesky, Knoxville Opera's executive director and conductor.
Free event

September 19-21
Knoxville Flea Market
Knoxville Expo Center
Features over 300 booths and quality dealers from across the region. Items to be found include collectibles, jewelry, clothing, antiques, music, crafts, and much more. Show hours are Friday, 3-7, Saturday 10-7, and Sunday 10-4. Admission and parking are both FREE.
www.stewartpromotions.com

September 20
East Tennessee Vinyl and CD Collectors Show; 10am to 4pm
Days Inn North
Features music dealers from all over the Southeast, selling vintage vinyl LPs and 45s, CDs, DVDs, memorabilia, and much more at a variety of price ranges. There will be music offered at the show that cannot be found in local stores.
Cost: $2.00

September 21
Tommy Emmanuel
The Tennessee Theatre
Tommy Emmanuel is considered the greatest acoustic guitarist of our day. At this concert he will cross musical genres from Jazz to Country to Rock. Tommy's five decade career has garnered hundreds of thousands of fans worldwide along with two GRAMMY nominations. In addition, he has been voted Favorite Acoustic Guitarist in both Guitar Player Magazine and Acoustic Guitar Magazine's reader polls.

September 27, 2014
New West Guitar Group
Clayton Center for the Arts
Maryville College Campus
Maryville, TN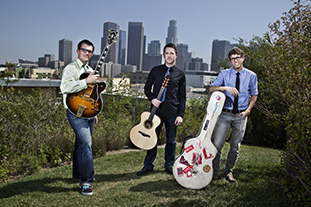 This all-guitar trio of contemporary jazz guitarists plays classic covers, jazz standards and exciting original compositions.
www.newwestguitar.com

September 30
For Today
The International, Knoxville For Today is a Christian metal core band who in 2012 debuted at #15 on the Top 200 Billboard Charts for their album Immortal. They have released two EPs and five full-length albums to date. The hardcore-influenced metal band is known for their non-stop touring, high energy live performance, and unrelenting message.

May – September,
Monday-Friday 9:00 AM – 3:00 PM
Women's Basketball Hall of Fame: Time-Out Camps
Camps, day care and recreation centers can bring their kids to the Women's Basketball Hall of Fame and receive a special "Time-Out" museum admission rate of $5.00. Your group will receive a guided tour of our museum, organized games on the ball courts, basketball skills program, and free play time. You can also add on a pizza party, or a movie with popcorn! Either way, we will expose your group to a variety of entertaining programs, while your staff receives a "Time-Out." Advanced reservations are required. There is a minimum of 10 participants and a maximum of 100 participants per group.
www.wbhof.com

October 17-19
Knoxville Flea Market
Knoxville Expo Center
Features over 300 booths and quality dealers from across the region. Items to be found include collectibles, jewelry, clothing, antiques, music, crafts, and much more. Show hours are Friday, 3-7, Saturday 10-7, and Sunday 10-4. Admission and parking are both FREE.
www.stewartpromotions.com

November 14-16
Knoxville Flea Market
Knoxville Expo Center
Features over 300 booths and quality dealers from across the region. Items to be found include collectibles, jewelry, clothing, antiques, music, crafts, and much more. Show hours are Friday, 3-7, Saturday 10-7, and Sunday 10-4. Admission and parking are both FREE.
www.stewartpromotions.com

December 5-7
Knoxville Flea Market
Knoxville Expo Center
Features over 300 booths and quality dealers from across the region. Items to be found include collectibles, jewelry, clothing, antiques, music, crafts, and much more. Show hours are Friday, 3-7, Saturday 10-7, and Sunday 10-4. Admission and parking are both FREE.
www.stewartpromotions.com