Meeting Space

Weddings

Venues

Contact

Order your Knoxville Planning Guide here.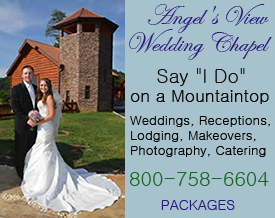 Knoxville offers an excellent variety of meeting space. Choose from a number of facilities for your business meeting, trade show, corporate convention, family reunion, concert, seminar, or other special event.


Armstrong-Lockett House
(Crescent Bend House and Gardens)
2728 Kingston Pike
Knoxville TN 37919 • Map It
(865) 637-3163
www.crescentbend.com

The River Room can accommodate 80 people for a sit-down event or 150 for standing only reception. With the use of two garden terraces, Crescent Bend can accommodate 250 plus. Eight hour limit. May supply own alcohol. Kitchen available. Bride's room available.


Bijou Theatre
803 South Gay Street
Knoxville, TN 37902 • Map It
(865) 522-0832
www.knoxbijou.com

The Bijou is Knoxville's oldest business building, dating to 1813 as a tavern and to the 1830's as "the grandest hotel in the South." The Bijou is available for business meetings, concerts, films, photo shoots, private parties, proms, recitals, speakers/lectures, and weddings and receptions.


Blount Mansion Visitors Center
200 W. Hill Ave.
Knoxville, TN 37902 • Map It
(865) 525-2375
www.blountmansion.org

The Blount Mansion Visitors Center and gardens are available for use for special events throughout the year. The Visitors Center can comfortably seat about 80 people theater-style and approximately 40-50 people for a sit down dinner. The space can accommodate about 100 for a standing reception. A small, fully-equipped kitchen and tables and chairs are also available upon request. Rental fees vary depending on size of group, date and time, and set up. Local, community-based, non-profit organizations are encouraged to use the Blount Mansion Visitors Center and Craighead-Jackson Education Center for a fee. Contact director@blountmansion.org for more information about event rental space.


Country Jewell
6550 Hickory Valley Road
Heiskell TN 37754
(865) 494-0552 • Map It
www.countryjewell.com

Like a gem hidden in the earth, Country Jewell and Chapel are quaint and charming, tucked away in Anderson County, Tennessee. Located less than 10 minutes off I-75, they are convenient to Knoxville, Norris Lake, Pigeon Forge, and cape hatteras at the foothills of the Smoky Mountains. Main event building accommodate up to 100 persons. Wedding chapel accommodates up to 45 people.


Dara's Garden
2637 Maryville Pike
Knoxville TN 37920 • Map It
(865) 609-3272
www.darasgarden.com

Dara's Garden takes all your event-planning anxiety and makes it into an affair you will never forget. No matter the concerns you may have—large groups, short notice, small budget—we can accommodate them. Asian style gazebo, rose garden, formal house garden, classic white gazebo, intimate stone courtyard, fountain garden. We have a large array of menus, specialty cakes, and rental equipment to ornament your occasion, and we handle all the arranging. Plenty of free parking, up to 150 white, padded garden chairs, tables and starched white linens for food service.


East Tennessee Historical Society
601 S. Gay Street
Knoxville TN 37902 • Map It
(865) 215-8824
www.easttnhistory.org

Will accommodate up to 275 persons for standing reception; 175 for sit-down dinner. Room can be divided.


Historic Bleak House
(Confederate Memorial Hall)
3148 Kingston Pike, SW
Knoxville TN 37919 • Map It
(865) 522-2371
www.knoxvillecmh.org

Will hold 150 in house. The house is open 2 hrs. prior to booking time and 45 min. afterwards. The gardens are open for rehearsal. A refundable damage deposit is due at booking. Additional hours can be added with a per hour fee. May supply own wine or Champagne only and use kitchen.


Hotel St. Oliver
407 Union Avenue
Knoxville TN 37902 • Map It
www.stoliverhotel.com

The hotel's large library off of the lobby provides a cozy and quiet retreat. It can also be reserved for private meetings and small parties. The hotel is located at historic Market Square, giving our guests an array of restaurants, outdoor cafes and shops to discover during their stay. Theaters, museums, Knoxville Convention Center and the University of Tennessee are all within walking distance.


Ijams Nature Center
2915 Island Home Avenue
Knoxville TN 37920 • Map It
(865) 577-4717
www.ijams.org

Ijams Nature Center is a 300+ acre park minutes from downtown Knoxville.
Wedding ceremonies are conducted at the Ijams Home site where the legacy of the Ijams Family started in 1910. This is the only section of the property specifically designated for wedding day events. The site features rolling meadows, a covered pavilion, a large tent pad (60' x 50'), terraced gardens with a water feature, and outdoor restrooms. The site also includes access to the bridal changing area and a small catering kitchen located in the Miller Education Building. Our venue can accommodate up to 250 guests.


Jubilee Banquet Facility
6700 Jubilee Center Way
Knoxville, TN 37912 • Map It
(865) 938-2112
www.jubileebanquet.com

Jubilee Banquet Facility is Knoxville's newest location for all events and occasions. From weddings and birthdays to training sessions and seminars, the staff at Jubilee will provide you with an experience you won't soon forget. With an executive chef on staff and a portfolio of recommended vendors, Jubilee is your one stop shop for events.


Knoxville Museum of Art
1050 World's Fair Park
Knoxville, TN 37916 • Map It
(865) 525-6101
www.knoxart.org

The Knoxville Museum of Art, one of the city's most beautiful venues, is available for rental to individuals, non-profit organizations and corporations. The KMA staff will work with you to ensure a successful and unforgettable event. Whether it be a wedding, a prom, a reunion, or fundraiser, the museum's Great Hall transforms into the perfect space to suit your needs. Easy access and free parking combined with beautiful views of the World's Fair Park.


The Emporium
100 S. Gay Street
Knoxville TN 37902 • Map It
(865) 523-7543
www.theemporiumcenter.com

The rentable space of The Emporium is available to individuals, non-profit organizations, and other organizations for events, meetings, parties, receptions, weddings, reunions, and more. Downstairs Gallery (24' x 118' space): Up to 375 standing receptions; 200 sit-down dinner/lunch.


The Lily Barn
1116 Carr's Creek Road
Townsend TN 37882 • Map It
(865) 448-9895
www.lilybarn.com

The Lily Barn is a 120 year old cantilever barn that sits among a 3-acre perennial garden.  In addition to the cantilever barn, houses and garden gift shop, there is an evergreen maze for children of all ages, a pond, and beautiful Day Lilies in bloom. The Pavilion seats up to 150 people at round tables. Usually with good weather the wedding receptions spill out onto the grounds leaving ample room for food, drink and dancing under the diamond lit pavilion for as many as 300 guests. A 30' x 70' pavilion, lots of grassy area and a gazebo are available. You may bring your own alcohol. There is a kitchen.


Mabry-Hazen House
1711 Dandridge Ave
Knoxville TN 37915 • Map It
(865) 522-8661
www.mabryhazen.com

Rental includes guest house and grounds. Guests may tour the main house. 130 chairs plus eight 6' tables are included in rental. May use kitchen and provide own alcohol.


Maple Grove Inn
8800 Westland Drive
Knoxville, TN 37923 • Map It
(865) 951-2315
www.maplegroveinn.com

Located on 15 acres of beautiful West Knoxville natural beauty, the Maple Grove Inn provides luxury facilities and service for corporate events, weddings, and wedding receptions. Our facilities can accommodate up to 300 people for a sit down event.


The Magnolia Manor
18350 Martel Manor
Lenoir City TN 37772 • Map It
(865) 988-4510
www.themagnoliamanor.com

This 1815 circa home with a 20' x 30' carriage pavilion and a gazebo is available for weddings and receptions. Alcohol is now permitted.


Museum of Appalachia
2819 Andersonville Hwy
Clinton TN 37716 • Map It
(865) 494-7680
www.museumofappalachia.org

Do you dream of a wedding under a blue autumn sky followed by a reception inside with a crackling fire in a big, stone fireplace? Or have you always wanted an intimate ceremony in a small, woodland chapel? Have you envisioned a spring wedding in the open air with lambs in the fields around you? The Museum of Appalachia can make your dreams come true.


Norris Tea Room
125 Village Green Circle
Lake City TN 37769 • Map It
(865) 426-7461
www.norrisdamstatepark.org

Can hold 150 sit-down and 300 standing with tents outside on porch. May supply own liquor but must be kept indoors.


The Pavilion at Hunter Valley
9111 Hunter Valley Lane
Knoxville TN 37923 • Map It
(865) 223-2758
www.huntervalleyfarmtn.com

Nestled on fifty-seven pristine acres, The Pavilion at Hunter Valley Farm is a local lakefront beauty. Located in the heart of West Knoxville, our 6,000 square foot glass-enclosed pavilion offers unlimited possibilities for any event. It features 4,800 square feet of heated and cooled open floor space, oversized restrooms and dressing areas, and a spacious caterer's kitchen. Our large deck overlooks beautiful Bluegrass Lake and is used for additional seating.


Porter-Brakebill Manor
813 Martin Mill Pike
Rockford TN 37853 • Map It
(865) 983-0028
www.porterbrakebill.com

The Porter-Brakebill Manor is located on 100 acres of beautiful farmland. Views of the nearby Smoky Mountains surround the property. Even though the home is located within easy access of the many attractions of East Tennessee, it is secluded enough so that you can leave the stress of the modern world as far behind as you desire.


Pure Water Farm
501 West Millers Cove Rd
Walland TN 37886 • Map It
(865) 223-9984

A spectacular event barn can accommodate up to 100 guests for a plated or family style dinner with a dance floor. Smaller parties will accommodate a buffet table. For larger parties, a tent can be set up by the barn entrance, allowing for 200+ guests.
purewaterfarm.com


Ramsey House
2614 Thorngrove Pike
Knoxville TN 37914 • Map It
(865) 546-0745
www.ramseyhouse.org

Accommodates 115 guests. Will hold more on grounds w/ tent. May use kitchen and provide own alcohol.


Ridge Valley Farms
4446 Six Mile Road
Maryville TN 37803 • Map It
(865) 984-8431
www.ridgevalleyfarms.com

Nestled in the Smoky Mountains, Ridge Valley Farms provides an inspiring backdrop for a romantic wedding, reception, corporate event or spiritual retreat. Features a sky lit pavilion with a stage and fireplace, gazebo, cascading waterfalls and beautiful bridal dressing rooms. Free parking accommodates 200 plus guests. Provides a beautiful setting at the base of the Chilhowee Mountains. Facilities: Large gazebo, outdoor pavilion area with stone fireplace to accommodate 200+ guests. Elegant changing areas for the bridal party. 60" round tables, chairs and extras provided. Free parking. Music, dancing and alcohol permitted. Events end at 9:00 PM with 10:00 PM departure.


Tellico West Conference Center
121 Grand Vista
Vonore, TN 37885 • Map It
(423) 884-2338
www.tellicowestconferencecenter.blogspot.com

A wedding, wedding reception, corporate meeting/training, birthday party, trade show venue. Two Ballrooms, Cherohala room for small gatherings, boardroom for corporate meetings. Full kitchen, lobby, baths, parking. Can accommodate 300 seated and more, if standing. Ceiling projector, projector screen, WiFi, PA system, and more. Offers beer and liquor by the drink with licensed bartenders and a bar.


The Oliver Hotel
Market Square Mall
407 Union Ave
Knoxville TN 37902 • Map It
(865) 521-0050
www.theoliverhotel.com

Knoxville's exclusive 28 room boutique hotel and the Peter Kern Lounge. The hotel and lounge celebrates its city atmosphere with chic, clean, Southern designs that pay subtle homage to the location's rich local history. The upscale lounge can be rented out for private parties or executive meetings.


The Tennessee Theatre
604 South Gay Street
Knoxville, TN 37902 • Map It
(865) 523-2665
www.tennesseetheatre.com

Listed on the National Register of Historic Places, the Tennessee Theatre is honored as the Official State Theatre of Tennessee. This historic venue is a world-class performing arts facility with state-of-the-art technical equipment. The theatre serves as East Tennessee's most technically advanced, full-service performing arts facility. It also serves as the perfect setting for weddings, corporate meetings, and special events. The Tennessee Theatre recently joined The Broadway League, an exclusive 700-plus member organization of theatre owners, operators, producers, presenters and general managers in New York City and more than 200 cities across North America.


Whitestone Country Inn
1200 Paint Rock Rd
Kingston, TN 37763 • Map It
(865) 376-0113
www.whitestoneinn.com

Wedding chapel and facilities, catering and receptions, and conference facilities. Located near Kingston, Tennessee on Watts Bar Lake with views of the Smoky Mountains, the 600-acre property includes a luxurious AAA 4-Diamond Bed and Breakfast, Restaurant, Wedding Chapel, and Conference Facilities.


Women's Basketball Hall of Fame
700 Hall of Fame Drive
Knoxville TN 37915 • Map It
(865) 633-9000
www.wbhof.com

The Urban Playground here is a unique and motivating area to hold corporate meetings. It's just like a real neighborhood ball court, and can be outfitted with audio/visual equipment to meet your needs. The Urban Playground seats up to 250 theater style or 200 at dining tables. An elegant and unique setting, overlooking downtown Knoxville with a sweeping staircase and panoramic view, the Women's Basketball Hall of Fame evokes an ambiance perfectly suited for wedding celebrations.


Yacht Club on Tellico Lake
100 Sequoyah Road
Loudon, TN, 37774 • Map It
(865) 458-6464
www.exploretellicolake.com

Offers two majestic settings for your affair. Get married on the water at a private dock which can accommodate 150 seated guests. The Patio, a lake view, can seat more than 150 people. Both of these accommodations provide spectacular views of the beautiful mountains and water. The top floor of the facility, The Gallery, is also available for ceremonies.